Stones concorrem a quatro prêmios do NME Awards; veja indicados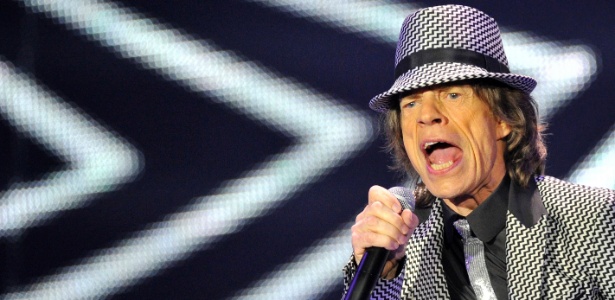 A revista britânica "NME" revelou nesta segunda-feira (21) os indicados ao NME Awards 2013, premiação com 22 categorias que se realiza no dia 27 de fevereiro em Londres. Quatro grupos lideraram o número de indicações em quatro categorias: The Rolling Stones, M.I.A, Tame Impala e Haim, esses dois últimos nunca haviam sido indicados para o NME Awards.
Mick Jagger, que concorre nas categorias melhor banda ao vivo, melhor livro, melhor momento musical do ano e melhor filme musical ao lado dos companheiros de banda, comentou as indicações: "É muito legal ser indicado. Quando vi que estávamos em quatro categorias, pensei: 'Oh, caramba! Isso é muito bom! E não é uma premiação de jornalistas ou pessoas muito próximas escolhendo".
O Arctic Monkeys e David Bowie foram indicados a três categorias. Ainda concorrem a prêmios The Maccabees, Biffy Clyro, Kasabian, Blur, Foals, Jake Bugg, Alt J.
O cantor norte-coreano Psy, que fez um enorme sucesso com seu "Gangnam Style", concorre na categoria vilão do ano, ao lado de David Cameron, Harry Styles, Skrillex, Fred Macpherson e Azealia Banks. Já David Bowie, Pussy Riot, Barack Obama, Bradley Wiggins, Frank Ocean e Dave Grohl disputam o prêmio de herói do ano.
Veja a lista de Indicados:
Melhor Banda Britânica
Arctic Monkeys
Kasabian
The Vaccines
Biffy Clyro
The Maccabees
The Cribs
Melhor Álbum
'Channel Orange' Frank Ocean
'Jake Bugg' Jake Bugg
'Given To The Wild' The Maccabees
'An Awesome Wave' Alt-J
'Come Of Age' The Vaccines
'Lonerism' Tame Impala
Melhor Banda Internacional
The Killers
Tame Impala
The Black Keys
Odd Future
Crystal Castles
Foo Fighters
Melhor Música
'R U Mine?' Arctic Monkeys
'Don't Save Me' Haim
'Bad Girls' MIA
'Inhaler' Foals
'Best Of Friends' Palma Violets
'Elephant' Tame Impala
Melhor Programa de TV
Breaking Bad
Noel Fielding's Luxury Comedy
Fresh Meat
Sherlock
The Thick Of It
Doctor Who
Melhor Filme Musical
Searching For Sugar Man
LCD Soundsystem: 'Shut Up And Play The Hits'
Hit So Hard : The Life & Near Death Story of Patty Schemel
Marley
The Rolling Stones: 'Crossfire Hurricane'
Led Zeppelin: 'Celebration Day'
Melhor Relançamento
'Generation Terrorists' Manic Street Preachers
'21' Blur
'The Fat Of The Land' Prodigy
'Turn On The Bright Lights' Interpol
'Mellon Collie And The Infinite Sadness' Smashing Pumpkins
'Collected' Ian Brown
Melhor Artista Solo
Jake Bugg
Noel Gallagher
Florence Welch
Miles Kane
Grimes
Paul Weller
Melhor Banda
Alt-J
Peace
Palma Violets
Django Django
Alabama Shakes
Haim
Melhor Clipe
'Oblivion' Grimes
'Bad Girls' MIA
'Where Are We Now?' David Bowie
'R U Mine?' Arctic Monkeys
'Don't Save Me' Haim
'Feels Like We Only Go Backwards' Tame Impala
Melhor Festival
Reading & Leeds Festivals
T In The Park
Bestival
Primavera
Latitude
Isle Of Wight
Melhor Banda Ao Vivo
The Maccabees
The Cribs
Blur
Biffy Clyro
Foals
The Rolling Stones
Hino das Pistas
'What You Came For' Mosca feating Katy B
'Sweet Nothing' Calvin Harris featuring Florence Welch
'Gangnam Style' Psy
'Bad Girls' MIA
'In Paris' Kanye West/Jay-Z
'Losing You' Solange
Melhor Twitter
Muse (@muse)
Fred Macpherson, Spector (@fredmacpherson)
Theo Hutchcraft, Hurts (@theohurts)
Alana Haim, Haim (@babyhaim)
Wiley (@EskiDance)
MIA (@MIAuniverse)
Melhor Livro
David Byrne: How Music Works
Neil Young: Waging Heavy Peace
Mike Skinner: The Story Of The Streets
Tim Burgess: Telling Stories
The Rolling Stones: 50
Peter Hook: Unknown Pleasures : Inside Joy Division
Melhor Momento Musical
David Bowie returns
The Stone Roses play Heaton Park
Olympics opening ceremony
The Rolling Stones play London's O2 Arena
Green Day's secret set at Reading Festival
Pussy Riot's punk prayer
Herói do Ano
David Bowie
Bradley Wiggins
Pussy Riot
Barack Obama
Frank Ocean
Dave Grohl
Vilão do Ano
David Cameron
Harry Styles
Skrillex
Psy
Fred Macpherson
Azealia Banks
Melhor Festival de Pequeno Porte
Swn
The Great Escape
Field Day
Festival No.6
End Of The Road
Constellations
Pior Banda
One Direction
Muse
Mumford & Sons
Alt-J
Justin Bieber
Ed Sheeran
Melhor Comunidade de Fãs
Muse
Hurts
30 Seconds To Mars
Manic Street Preachers
The Killers
Enter Shikari
Melhor Filme
The Hobbit: An Unexpected Journey
Ted
iLL Manors
The Dark Knight Rises
Skyfall
The Perks Of Being A Wallflower